Refer A Friend - Earn Cash!
Thank you for visiting our referral page. If you can think of one or more person that may be in the market for a pre-owned vehicle then please fill out the form below and if that person does make a purchase from us, then we will give you a check for $300.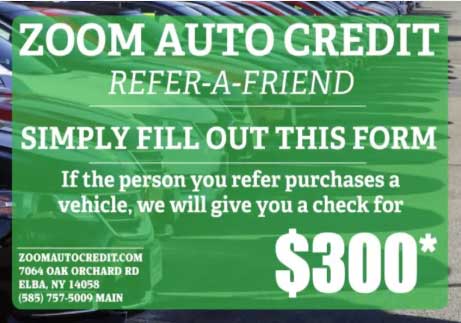 Program Eligibility: All referrals must be through this website, or in person at the dealership, by the person being referred prior to the vehicle purchase. The person being referred must not have been active in the sales process with Zoom Auto Credit within the last 30 days of the online form submission. Prior sales excluded.